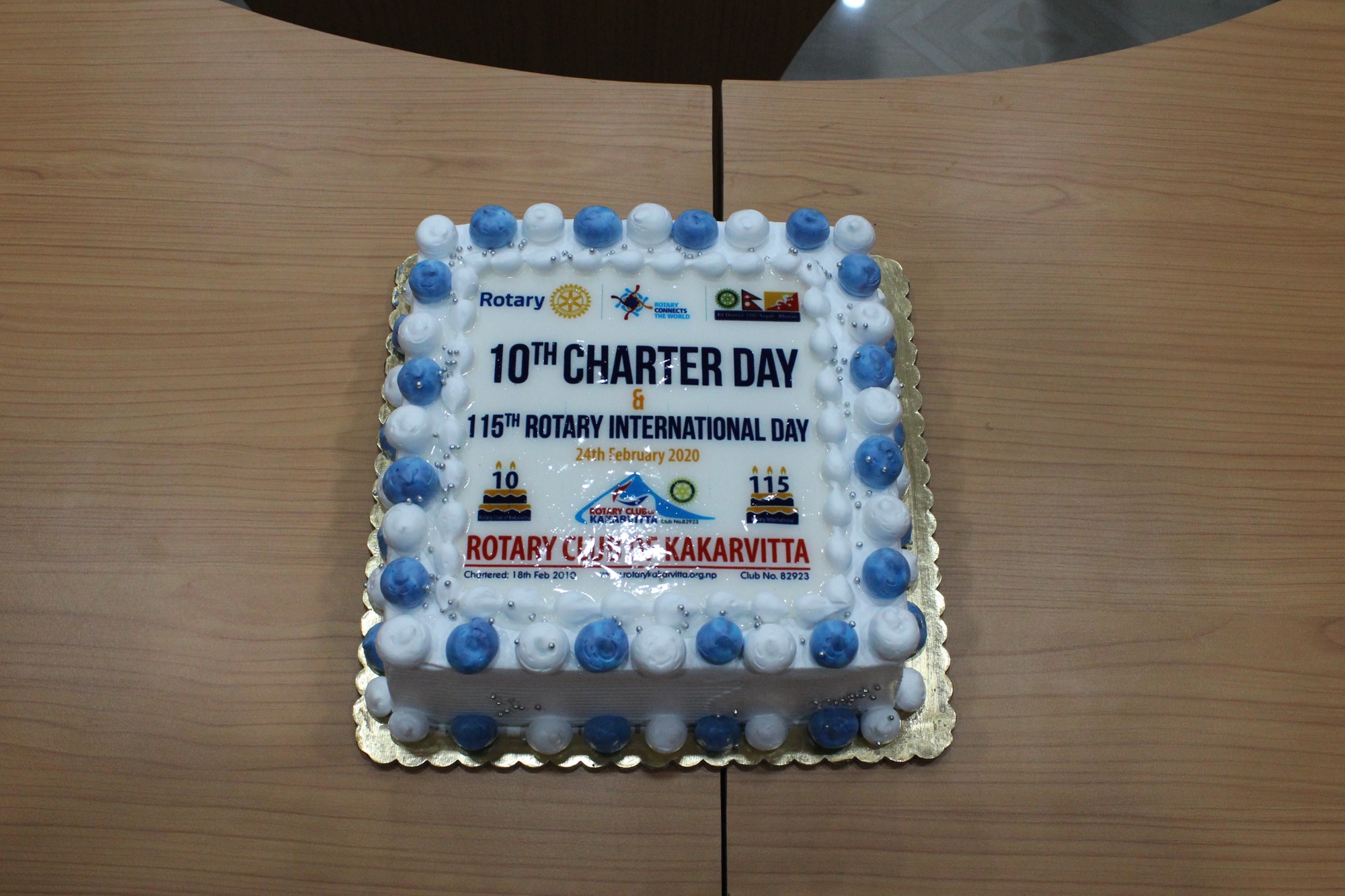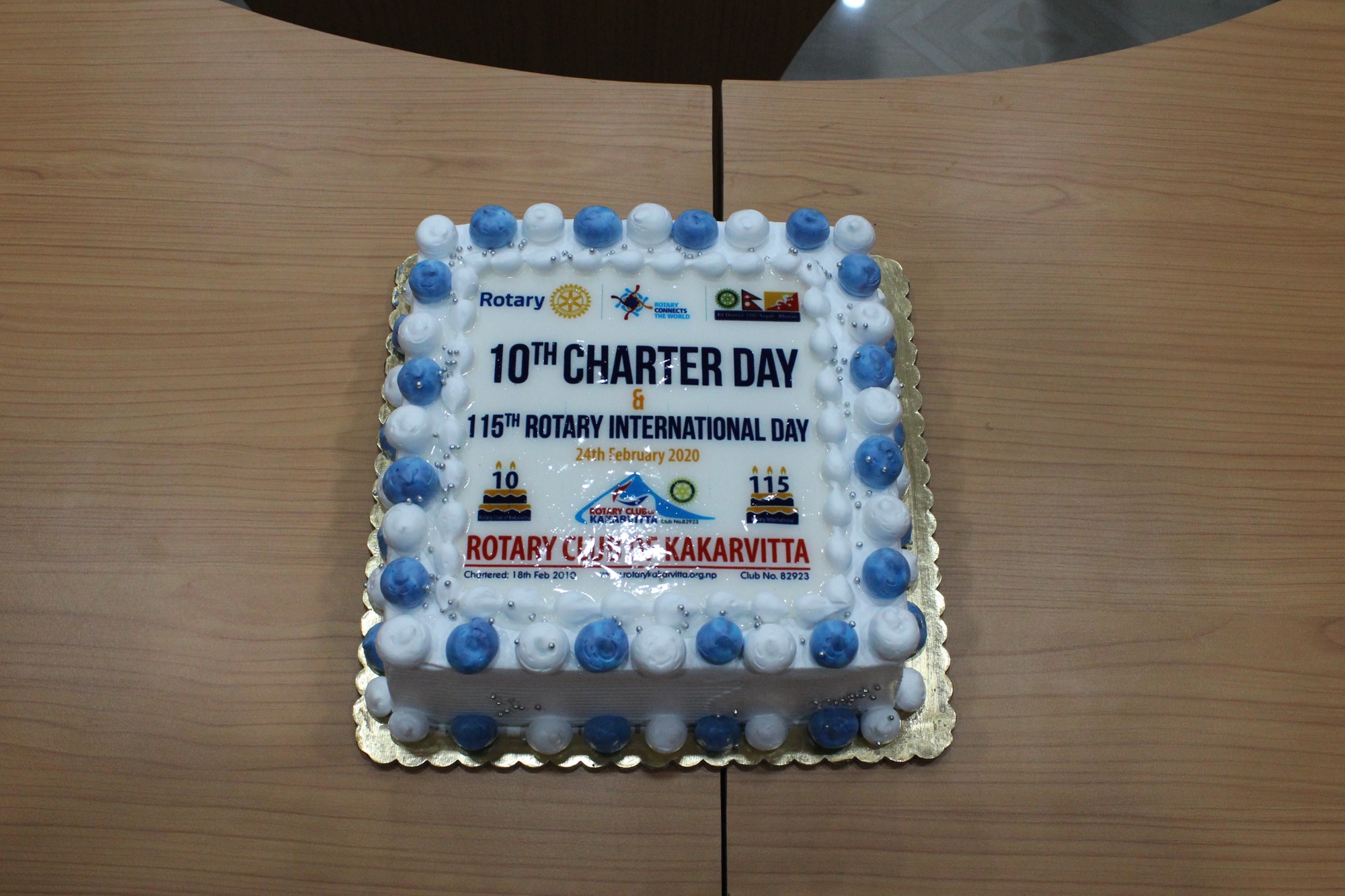 10th Charter Day & 115th Rotary International Day Celebration
On 24th Feb 2020, Rotary Club of Kakarvitta celebrating 10th Charter Day & 115th Rotary International Day on the presence of District Governor Nominee Rtn. Santosh Rijal as the Chief Guest & Assistant Governor Rtn. Kumar Giri & Rtn. Nabinita Rijal as the Special Guest held on the Hotel Hicola Heritage, Kakarvitta.
On the occasion President Nominee Elect Rtn. Sujan Pradhan presented the Slideshow which included 10 years of History of the Club where as all the Past Presidents of the club Shared their experience lead the club on their tenures.
Club also inducted 5 new members, Basanta Tiwari, Kapil Thapa, Bhagirath Rai, Durga Luitel & the Rotaract becoming Rotarian Rtr. Bivek Shrestha, Rtn. Medani Prasad Kharel inducted the new members, AG Kumar Giri oath the new members & Chief Guest DGN Santosh Rijal honored theme with the Rotary Pin.
President Elect Rtn. Krishna Kanta Khaniya presented the welcome speech & President Nominee Rtn. Rohit Budhathoki presented Vote of Thanks on behalf of the club, where Secretary Rtn. Udaya Kumar Shrestha conducted the program.
Lately, Club conducted the fellowship program cutting the cake by the Guests.